Yep, it's true! We're releasing another great HTML5/CSS3 template, named Gearativity. This is a one-page portfolio style template. You can use it for your company, portfolio or business website and we assure you that it's modern look will represent you more than well. Having a good website template its important, but further having it for free is like an early christmas present. 🙂
Gearativity was built having in mind the maximum user experience. The light design and abundant spaces between the elements will make your visitor feel great while navigating through the site. Of course we always have in mind the growing number of mobile users, and this is why the template is suitable and fully responsive for most of modern mobile devices, and small resolutions.
If you pay attention, you will also find some custom code snippets that we've made. Check out the top-menu for example when it fades in.
The "what we do" section is made that you have a great place to describe a few points, i.e. regarding your services.

With the "our work" section you have a place for your portfolio. There's a cool mouse-hover effect which we have added here.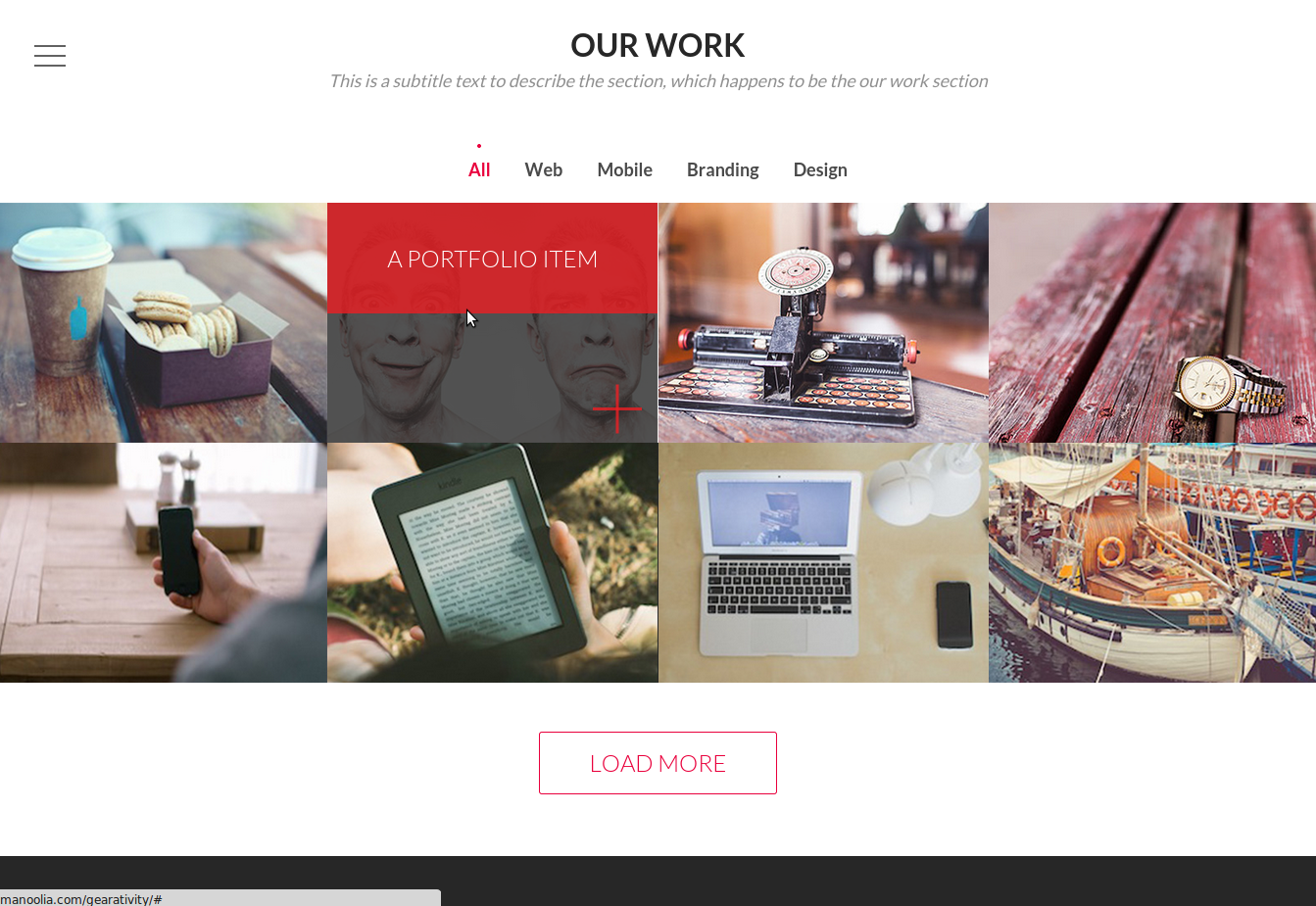 Something we took some more time to do is the "team" section. If you click a member, you can see how the person greatly fades into the right box, with his personal description.

Last but not least, don't forget to click on "view map" at the bottom, there's a nice fade-out effect there, too.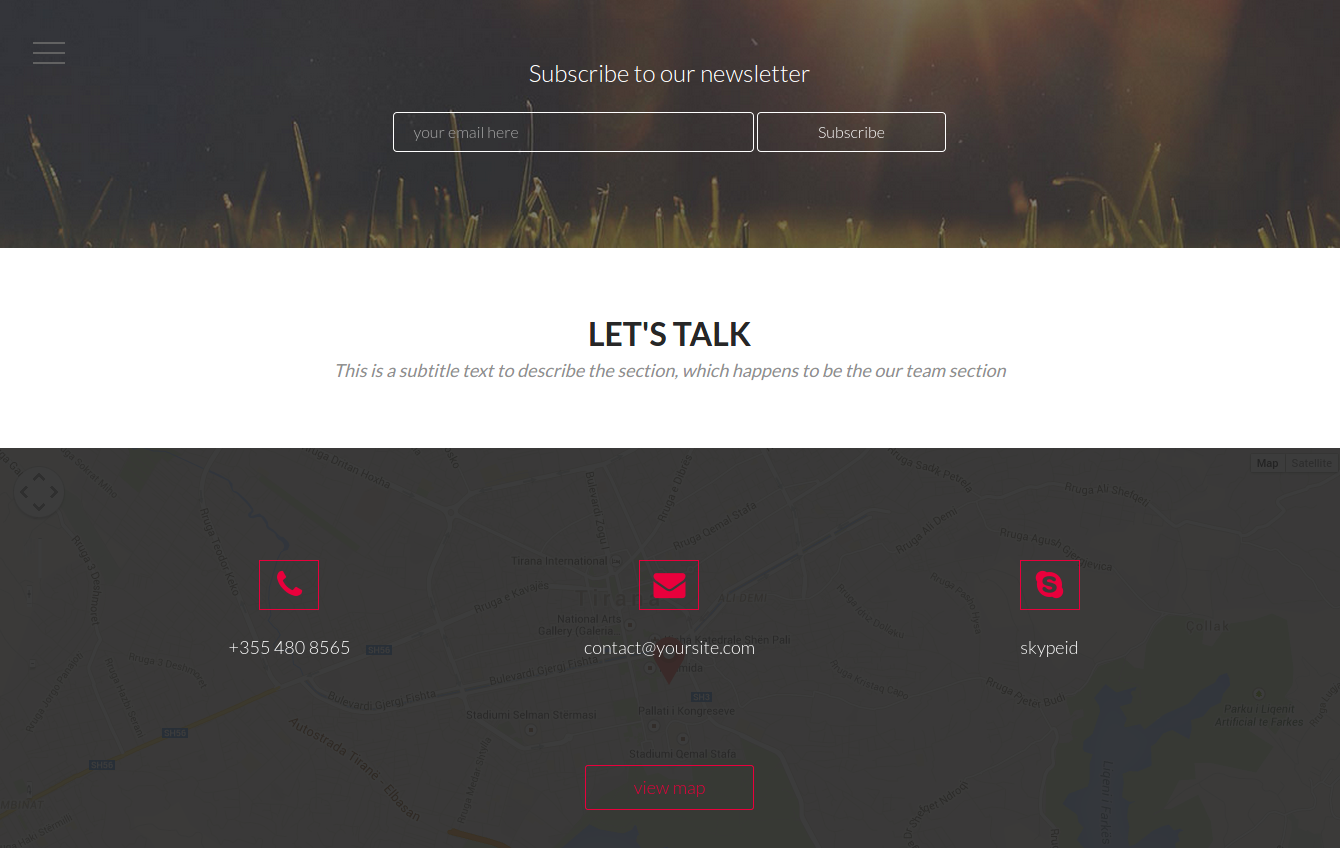 An advantage of HTML themes is that one can easily edit the code so that it fit's for your needs. You can find and replace the text even with an simple text-editor.
Let us list some features of the free template:
Features
–  Fully responsive layout ( Foundation Zurb framework )
– Nice full-screen background on the start of the page, which you may change to your needs
– A smooth scrolling navigation
– Google Fonts
– 400+ Icons from Font Awesome
– Structured HTML/CSS markup
– Built with SASS
– Validated HTML5 Markup
– Many nice small gimmicks
License: Free for personal & commercial use.