About Albania Investment Council
The Albanian Investment Council was set up by Albanian authorities to reinforce the dialogue between the Albanian government and the private sector,
supported by the EBRD (European Bank for Reconstruction and Development).
Additional support is provided by a Secretariat of independent professionals selected and contracted by the EBRD to directly engage with the business community.
The Council is designed to improve the dialogue between the private sector and the state authorities,
with the goal to enhance the prioritisation of policy reforms.
For the Investment Council it is essential to remain transparent as a platform, independent and inclusive.
Used Services
WordPress
PHP
HTML5, CSS3
JavaScript, JQuery
Client
Albania Investment Council
The Challenge
The Investment Council needed a website including a design to present themselves and their work. It had to be easily manageable so that the staff can publish new articles and share their materials.
1

QUICK RELEASE
Design and Development had to be done in a short-time
2

EASY TO USE
The staff had to be able to use it without previous experience
3

MAINTENANCE & SECURITY
The website had to be secure and updated regularly
FEATURES
Besides the basic structure of content management, there are two main features we needed to implement

Responsive optimization
Providing the same experience for mobile and tablet devices.

Resources
Downloadable reports, surveys, gallery-images, and a multi-language newsletter.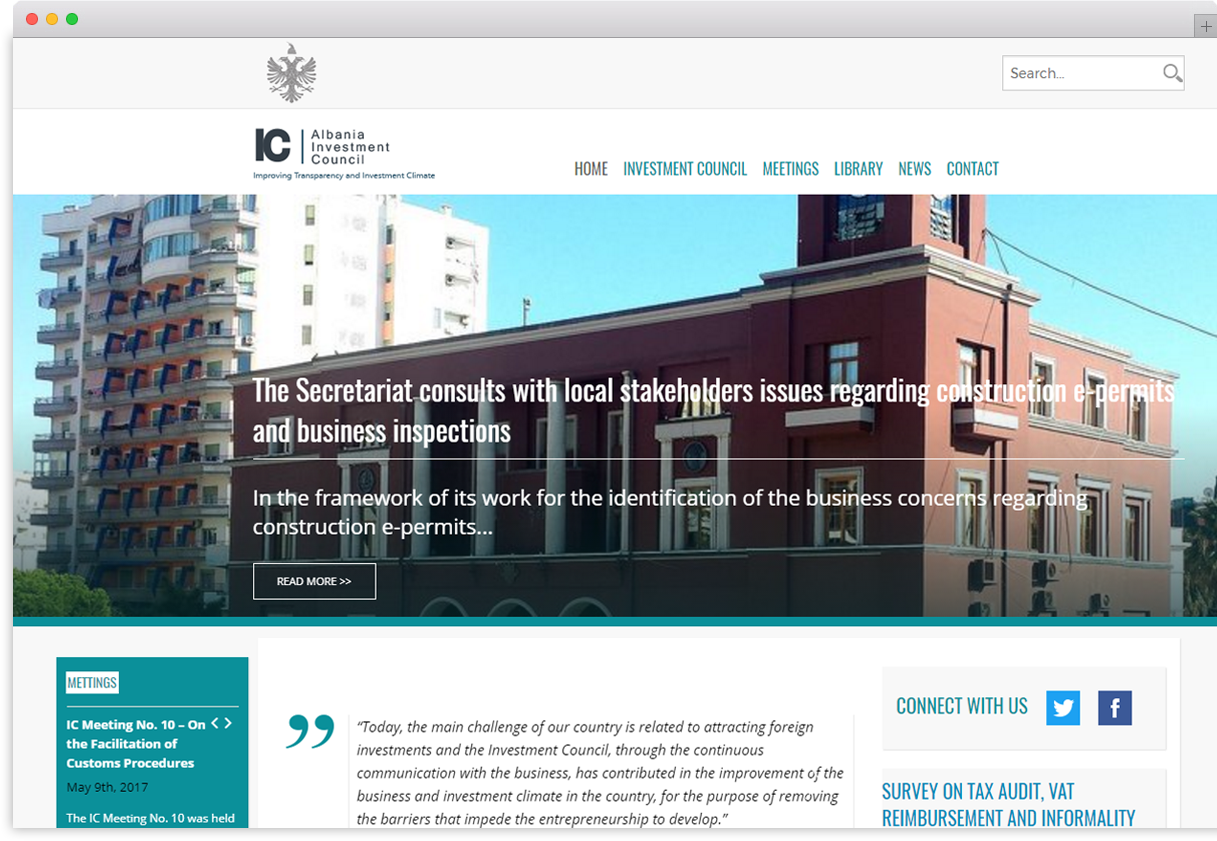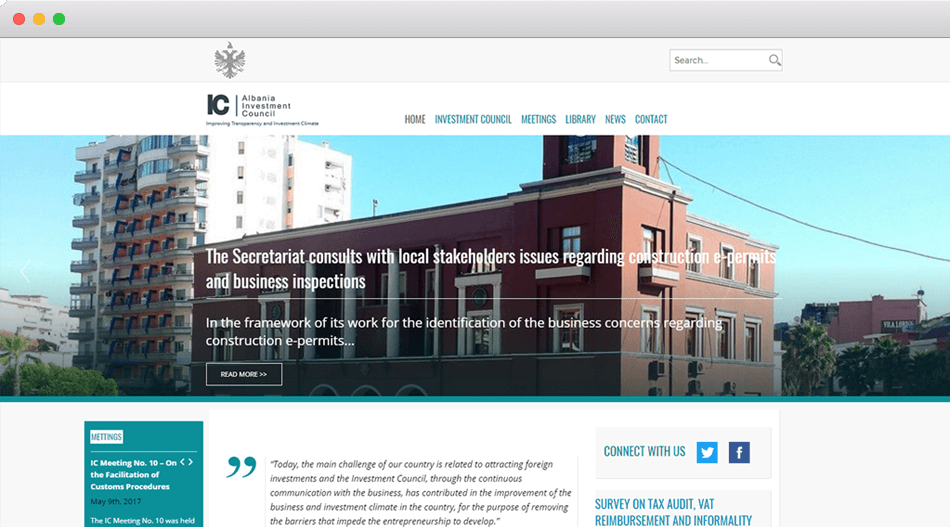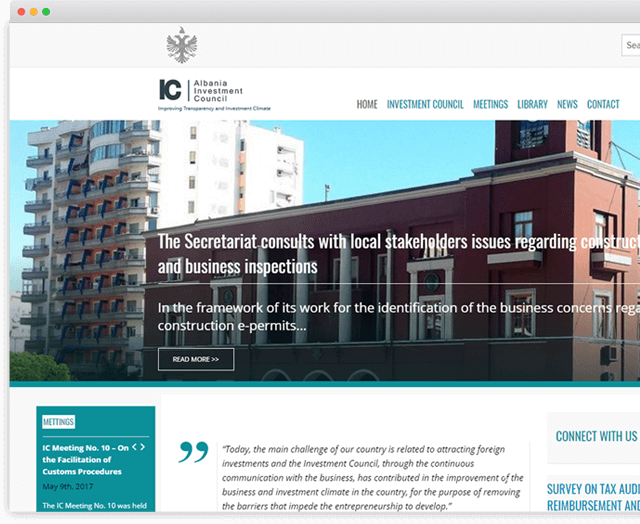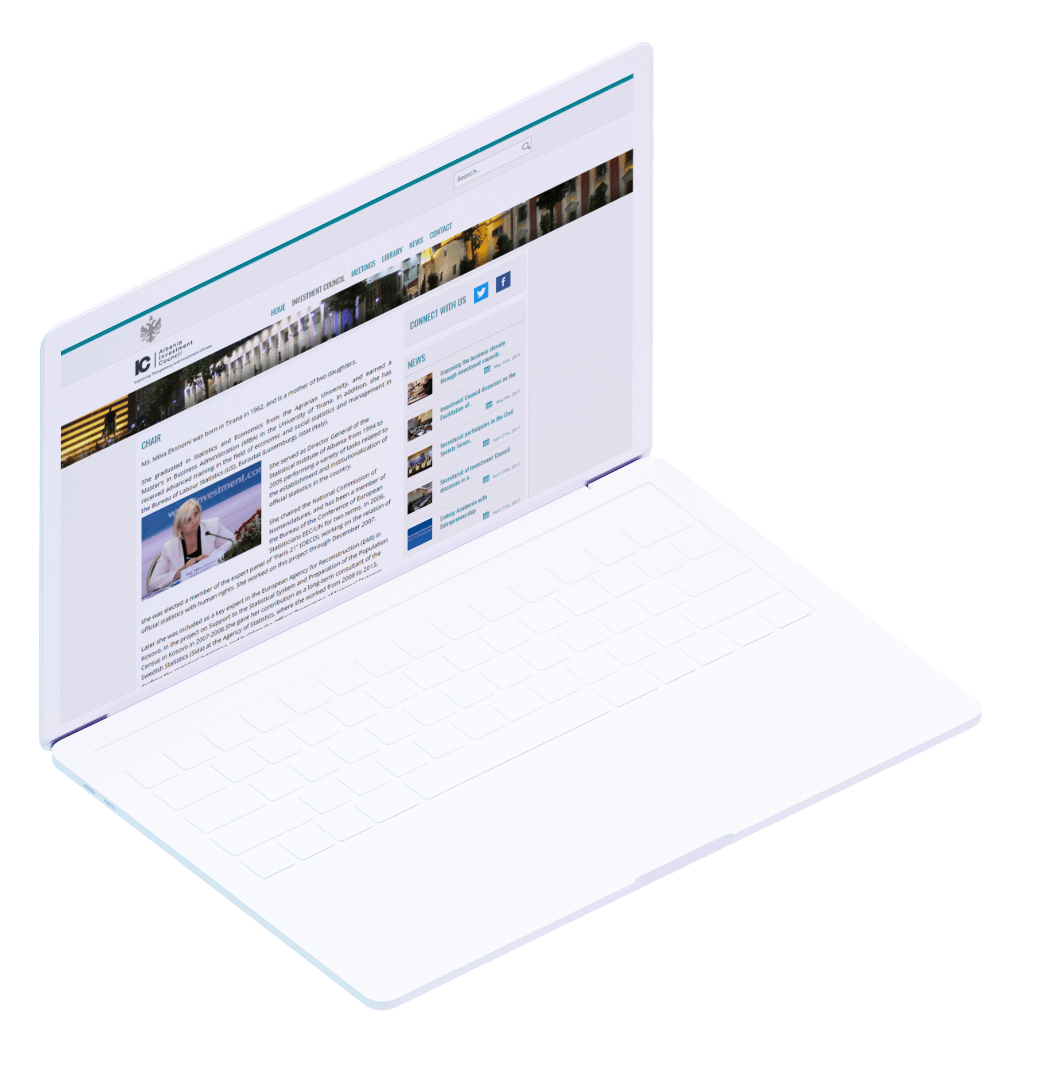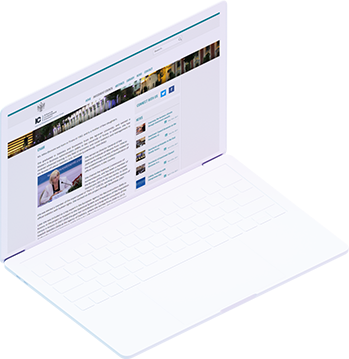 The Solution
A personalized design, custom-developed in the WordPress-CMS which can easily be handled by the council´s intern staff to accomplish what they want: publish new articles and share them with their readers. What could be easier than using WordPress?
Start a Project
Are you working on something great? We'd love to help make it happen.
Get in touch now